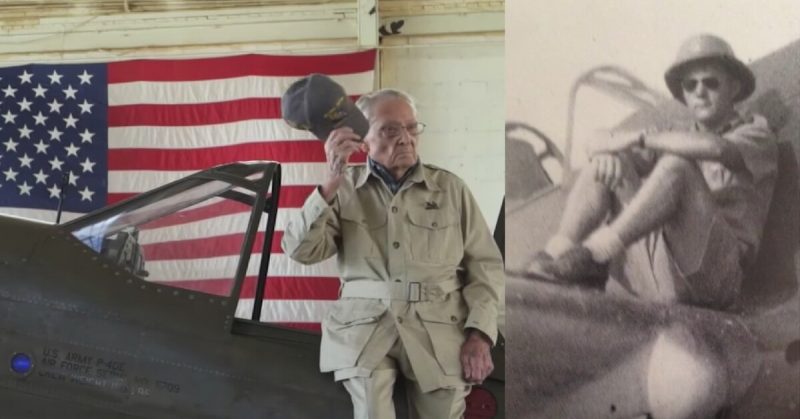 One of only three surviving members of the legendary Flying Tigers, Frank Losonsky, age 96, climbed into the cockpit of a P-40 Curtis Warhawk for the first time since 1941.
The iconic "Flying Tigers" planes had a dangerous looking shark's mouth painted on the engine cowling starting behind the prop
Losonsky was a 20-year-old soldier from Detroit, Michigan when a recruiter asked him if he would be willing to travel to Asia and become a volunteer, defending China from Japanese aggression.  Recruits had to cross the Pacific on commercial ships using false identities.  Losonsky traveled incognito using a custom-made passport that stated his occupation as a missionary.  Others made the trip posing as cowboys, circus performers, or plantation managers.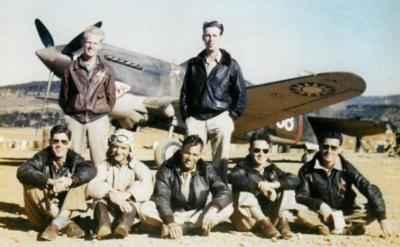 Beginning with 99 planes, they achieved an impressive number of kills, destroying 297 enemy aircraft in China, Burma, and Thailand.  By keeping Japan concentrated on China, the US had the time to build up their arsenal and ready itself for the international conflict
Under domestic law, all Flying Tiger volunteers had to quit the military.  That meant that if they had been captured by the Japanese, they could be executed as spies.  Like many other Americans at the time, Losonsky didn't want to stay out of the fighting.
"It felt like he was doing something", he explained.
In 1942, the American Volunteer Group was disbanded. Their mission was assumed by the American Army.  In total, 23 pilots and ground crew were missing or killed.  The remaining survivors include Charles Baisden, 96, and Carl Brown, 99.
Check out the video below to see this 96-year-old pilot in action.